Online commerce has become king. People nowadays go online and buy anything from clothes to furniture, gadgets, appliances, and even cannabis.
Yes, marijuana consumers are already switching to the online market to buy cannabis strains or seeds. The internet is giving them a more convenient and discreet way to get their monthly supplies.
Cannabis consumers shop for premium seeds on online seed banks. When you shop online, a lot of stores will give you various choices for payment methods. Many of them accept credit or debit cards and cryptocurrencies, such as bitcoins.
Some consumers are brave enough to pay for cannabis seeds with cash via mail. For those who want to be more secure and confident whenever they buy, they use PayPal.
Are there seed banks that take PayPal? The answer is YES!
Buying Seeds for the very first time? Get as much as 20% discount on your seeds purchases plus a free seeds!
Seed Banks that take PayPal
Crop King Seeds, a Canadian-based seed bank considered the crown jewel among cannabis cultivators worldwide. Renowned for their uncompromising quality and variety, Crop King Seeds leads the pack with a rich selection of high-quality cannabis seeds. The cherry on top? This premier seed bank embraces the modern world of digital transactions by accepting PayPal.
Crop King Seeds first sprouted in the early 2000s, quickly flourishing as a leader in the Canadian cannabis industry. Their single-minded commitment to delivering premium quality cannabis seeds cemented their reputation as the go-to seed bank.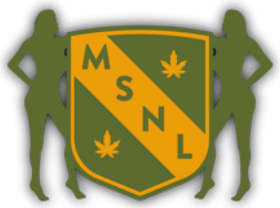 The MSNL Seed Bank is one of the world's finest online seed banks. Since 1999, MSNL has been providing its customers with high-quality products at reasonable prices.
With a selection of more than 20,000 strains, MSNL offers the largest collection of seeds you can find anywhere. Not only do have an amazing selection of strains available, but also offer a guaranteed stealth shipping option so that your package arrives safely and discreetly.
MSNL also accepts PayPal as payment so that you can make payments quickly and easily!
Please keep in mind: Paying with PayPal please don't use anything else as a payment reference besides your order number.
For reference go here!
ILGM is a trusted seed bank known for its high-quality seeds and exceptional customer service. They offer a wide variety of seeds to accommodate both novice and experienced growers. They boast an extensive selection of both autoflowering and feminized seeds, with strains suitable for virtually every climate.
PayPal Payment Process: Although ILGM doesn't list PayPal as a primary payment method on its website, it does accept PayPal payments. Customers wishing to use PayPal are advised to get in touch with ILGM's customer service team. The team will provide specific details regarding the payment process via this method.
Take Note: To proceed with the PayPal payment option, please contact I Love Growing Marijuana via live chat, phone, or email and tell them you're going to pay with PayPal.
Herbies is another excellent seed bank that offers an array of quality seeds. Herbies have both feminized and autoflowering seeds from a variety of breeders, making them a popular choice among growers worldwide.
PayPal Payment Process: Just like the other two seed banks, Herbies does not explicitly offer PayPal as a primary payment method on its website. However, customers can contact the Herbies customer service team to arrange for payment through PayPal.
Seedsman is a renowned seed bank offering a broad array of seeds. It's not just known for its variety but also for the quality, reliability, and affordability of its seeds. Whether it's photoperiod, feminized, autoflowering, or medical seeds, growers can find something to suit their needs.
PayPal Payment Process: Seedsman accepts payments via PayPal through a somewhat indirect process. To use PayPal, you must first select another payment option, like a bank transfer. Once you've submitted your order, contact the customer service team with your order number and express your interest in paying with PayPal. They will provide further instructions to help process your payment using this method.
Should You Use PayPal in Paying for Cannabis Seeds?
PayPal has been providing a safe way to shop online. The company acts as a "gatekeeper" for all your financial details. In short, if you use credit cards to buy through PayPal, then your account details will stay with the company.
Rest assured that PayPal will never give your account information to your merchant. Instead, the company will send your payment and charge your card. Like credit card companies, PayPal will keep an eye on your account and detect all suspicious activities that seem fraudulent. Once they notice any malicious activity, PayPal will instantly send you notifications confirming that someone else is making an unauthorized purchase using your account.
Purchasing by using PayPal will also help you avoid a dispute in case any issue arises on the transaction. You will also get purchase protection for anything that you buy via PayPal. Using PayPal when buying online is somewhat common in several countries. Using this service is not only limited to cannabis purchases. Nearly any product available online can be bought via PayPal.
You can also use this service to buy pot seeds from the local dispensaries. Since the service has been around for a long time, PayPal is no doubt one of the most secure and trusted payment methods. Hence, any seed banks that take PayPal are legit businesses.
One more great feature you will see in PayPal is that it allows you to pay for whatever you buy in whatever form of currency, which is helpful for foreign consumers. A lot of reputable seed companies make international shipments. A lot of seed banks these days serve foreign consumers, so allowing these people to pay for cannabis seeds by using PayPal would give them peace of mind and convenience.
Moreover, PayPal will let you link a bank account to your PayPal account. It will help you in monitoring your funds. Likewise, it will give you many options, particularly on using your PayPal account.
This company will also give a quick confirmation when you send a payment, informing right away your seed bank that you already paid for the seeds. The confirmation can be a text message or an email. This will be helpful to businesses in ensuring that their customers are real, not scammers.
Furthermore, PayPal will give customers a tracking number. You can use it in monitoring your package and its status, letting you know where it is and when it will likely arrive at your doorstep. PayPal will also feature something that helps consumers in claiming and requesting refunds in case they have a problem regarding their orders.
Why Do Some Seed Banks Refuse to Accept PayPal as a Payment Method?
Take note that PayPal comes with strict policies about its use. Selling and shipping cannabis is illegal in several countries. It can still be risky for anyone to buy cannabis seeds through the web, depending on your location. Hence, PayPal avoids giving its services to unreputable seed banks.
This will also cause doubts and hesitations, affecting even reputable companies. Some people may assume a certain seed bank doesn't accept payments with PayPal because it lacks credibility when, in fact, that company refuses PayPal payments as not all countries use this online payment system.
The availability of PayPal significantly depends on the location of a seed bank. A lot of countries in Asia do not use PayPal and its services. Due to that, the seedbanks located there possibly do not offer this payment option.
Seed Banks That Take PayPal Payments
In the past, many cannabis seed banks were accepting PayPal payments until cryptocurrency became more common and popular. Unluckily, their worries regarding PayPal's high commissions and policy enforcement triggered most of the bigger and better-known seed banks to stop accepting PayPal payments.
Some popular seed banks are no longer accepting payments made through PayPal. In many cases, they say they accept payment options like credit/debit cards, cash, money orders, and bitcoins. These payment options allow them to make the entire transaction more convenient and discreet for the benefit of them and their customers.
Crop King Seeds and some smaller reputable seed banks still accept PayPal. However, they try to be extremely discreet in how they manage the payments to protect their accounts. That's too risky for these companies and even their customers. If PayPal detects the transaction, they may likely get their accounts suspended.
Customers who use PayPal in buying marijuana seeds due to the guaranteed purchase protection should be extra cautious. On the website of PayPal, the company said their Purchase Protection feature does not cover some items. They even mentioned specific items that violate their policies.
If you purchase cannabis seeds using PayPal and get a pack of poor-quality seeds from a less-known seed bank, do not expect PayPal to help you once you call or email them regarding your purchase. Once you let them know about the incident, you can even get your PayPal account suspended or frozen as you bought items that violate the policies and regulations they have been implementing since the very beginning.
FAQ
Does Crop King Seeds Accept PayPal?
Yes, Crop King Seeds does accept PayPal as a payment method. According to their website, they offer PayPal as an option when checking out. Additionally, multiple sources have confirmed that Crop King Seeds does accept PayPal.
Does Msnl Accept PayPal?
It's true! MSNL now accepts PayPal, Cash App, and Venmo for payments. It's easy to set up an account with these services and start using them as payment options with MSNL.
Conclusion, Seed Banks that Take PayPal
The secure and convenient nature of PayPal makes it a desirable method of payment. Despite it not being widely accepted by all seed banks, we've highlighted four that do accept it: MSNL, ILGM, Seedsman, and Herbies. Each of these reputable seed banks not only boasts a variety of high-quality seeds but also accommodates PayPal payments, although through an indirect process. By directly contacting customer service, customers can determine the specifics of this process and utilize PayPal to complete their transactions. This flexibility in payment methods offers comfort and convenience to customers, further enhancing their seed-buying experience. As PayPal payment methods might evolve, it's advisable to ensure you have the most current information. By doing so, you're well on your way to expanding your garden with an ease of transaction that matches the joy of gardening.