For Australian residents read your state and federal laws before buying cannabis seeds online.
Australia experienced significant changes in its medical marijuana law in the past few years. Along with those changes is the increasing push to permit the recreational use of weed. Recreational marijuana is still classified as a legal drug. However, it has been legalized only in Canberra, the country's center.
On the other hand, if you registered and qualified as a medical marijuana patient, you may want to check out these seed banks that ship to Australia. These companies can give you premium cannabis seeds to grow in the comfort of your home.
The companies listed below have been the leading suppliers of high-quality cannabis seeds that ship to various countries worldwide, including Australia.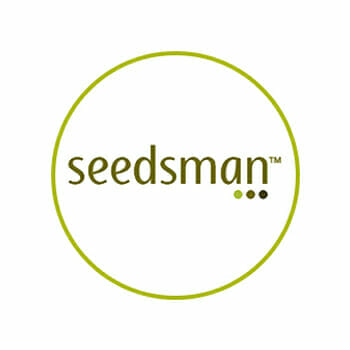 Seedsman.com is a very popular UK seed bank with a solid reputation, one of the best in Europe. The seeds from Seedsman are fresh and reliable, and the company works with customers to ensure that they are satisfied with the quality of the products they receive. The homegrown genetics from this seed bank are remarkable and include many award winners' varieties.
They ship cannabis seeds to Australia.
Crop King Seeds
Crop King Seeds is among the most trusted international seed banks that cater to Australian customers. They have been providing people with premium products and awesome services for almost 15 years. Crop King Seeds is a Canadian company based in Vancouver.
Their offering seems to be limited compared to some cannabis seed banks. It's because Crop King Seeds has been specializing in selling cannabis seeds they produced on their own. Crop King Seeds will let you choose different filters in searching for a strain that matches your needs and expectations.
Likewise, they provide tips and the steps to take in germinating new marijuana seeds. When it comes to shipping, they often ship and try to deliver domestic orders in 2 days. International parcels going to countries like Australia will take around 2 weeks to arrive.
To preserve the freshness and viability, Crop King Seeds ensures the seeds are packed in tightly sealed, discreet packaging. Likewise, they offer an 80% germination guarantee. If your parcel didn't arrive, Crop King Seeds would resend you another pack for free. You can pay for the seeds by using bitcoins, credit or debit cards, and money orders.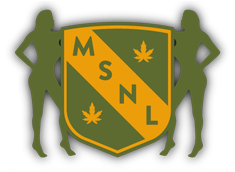 MSNL ships cannabis seeds all over the world. It is among the seed banks that ship to Australia. They provide refined, highly sought-after marijuana strains. MSNL offers a wide selection of great strains of weed. Their inventory includes regular, feminized, and autoflowering seeds through their online store.
MSNL guarantees fast shipment, ensuring the packages will take less than 3 weeks to arrive at their destinations. They have been award-winning for their germination guarantee. While most companies offer an 80% germination guarantee, they made it 90% on their case, which is much more favorable to consumers.
MSNL is confident to offer a 90% germination guarantee because their products come from experts. Likewise, they undergo stern quality control tests. Each order comes with up to 5 free seeds, which helps a lot for commercial cannabis growers.
I Love Growing Marijuana is another reputable and well-known cannabis seeds online. Since 2012, ILGM has been regarded, trusted, and recommended by more customers on the web, such as Australian consumers.
Robert Bergman offers you a wide array of cannabis seeds and strains to choose from. He is pretty sure that you will find something that matches your needs and expectations. If you're struggling to pick a strain, I Love Growing Marijuana offers some value packs containing mix-and-match seeds of different cannabis strains. Try one pack and find out.
When it comes to payment options, I Love Growing Marijuana accepts credit cards (MasterCard and Visa), cash via mail, bitcoins, etc. Interestingly, they ship out the seeds without fees and will come with a competitive germination guarantee. If some of your seeds do not germinate, ILGM will send you another pack of seeds free of charge.
Moreover, they guarantee discreet shipping. If the original package did not arrive at your doorstep, you'd get another package without extra charges. More than 100 strains are available on their website.
Seed City
Since 2010, they have been specializing in selling cannabis strains and seeds worldwide. They carry not just the best of quality strains. They are also known for providing good customer service. Seed City comes with over 50 of the world's best cannabis strains. You will find seeds of all forms. You can get regular, feminized, and autoflowering seeds.
Seed City has been regarded for the fast delivery and stealth shipping process. You can easily track and stay updated with the current status of your orders. Hence, you'll know when the seeds will be in your hands. You will also enjoy the best when it comes to the quality, making the seeds ideal for both medicinal and recreational use.
Growers Choice Seeds
Grower's Choice is a Spanish cannabis seed bank specializing in selling and shipping marijuana seeds in many parts of the world, including Australia. They offer a wide array of cannabis strains to choose from. Aside from the famous ones like Blueberry, White Widow, and Northern Lights, they also offer rare cannabis strains.
When it comes to payments, you can send your payment for the seeds in different ways. Grower's Choice accepts debit and credit cards, bitcoins, and money orders.
They focus not just on good products and delivery process. They are also one of the few cannabis seed banks to have good customer service centers. They are also committed to ensuring the satisfaction of their customers. In case they got seeds that failed to germinate, they don't have to worry because each order is backed by an 80% germination guarantee.
Buying Cannabis Seeds Online: What to Consider?
Buying good-quality cannabis seeds should not be a problem. If you're doing it online, you just have to deal with the most trusted seed banks to be sure. Here are the most important factors to consider when buying cannabis seeds through the web:
1) Seed Quality and Selection
A good cannabis seed bank will give you a wide range of seeds or strains to consider. This will allow you to find a strain that has those features that match your needs and expectations. Cannabis can be indica, sativa, or hybrid.
Indica seeds are known to be sedating, while sativa seeds are thought-provoking. If you want to enjoy both things, go for hybrids. The more strains available, the easier to figure out what to pick.
Likewise, a good cannabis seed bank knows the importance of getting fresh and viable seeds. So, they work with experienced breeders and complete their facilities that help ensure the freshness and viability of their products.
2) Germination and Delivery Guarantee
Every reputable cannabis seed bank offers its products with a germination quality. In many cases, they offer an 80% germination guarantee, while others are confident to make it 90%.
These companies provide these things provided that you follow the steps and guidelines they have provided on their website. The germination guarantee gives you the confidence and peace of mind that if some of your seeds did not germinate, you would get free seeds. Yes, all those seeds will be free of charge.
Of course, it can be challenging to be sure that your parcel will make its way to your door. While it's in transit, many things can happen. It may get confiscated. Whatever the case is, a good seed bank will be generous to send you another package for free. To prevent this, they do stealth packaging and shipping. They will continue resending you a package until you got your seeds.
3) Customer Service
Perhaps, you just want an update because it's already a week after you placed your order. If the seed bank is not giving an update or you just want to be more specific, then you shouldn't have a problem in contacting them.
A good seed bank makes itself available to customers for all their inquiries and concerns. They will get back to you as soon as they can because they simply value you.
They will make sure you will enjoy the experience. They won't make you wait for too long for a reply. Also, they will have a group of people with experience in customer service.
4) Payment Options
The more payment options offered, the more convenient it is to pay for a pack of cannabis seeds. A good cannabis seed bank will offer you more options to pay for your order. Many of them accept credit and debit cards; some accept cash via mail (which is more convenient for those who want to stay anonymous), money orders, bank transfers, and cryptocurrencies.
When you want to buy cannabis online, it is important to figure out first the payment options a seed bank accepts before taking any other step. Choose a payment option you're more comfortable with.
5) Company's Reputation
A good cannabis seed bank is the one that ships orders faster, ensures your safety while shopping, and gives you the convenience in dealing with them. If you struggle to do business with them as they do not reply to your email or call on time, or their previous customers have been complaining of lousy service, think about it again. A good company will take care of its reputation as they can't earn it overnight. Likewise, the quality of their service will not change even if they become well-recognized.
FAQ section
How to choose the best cannabis seed bank?
When you search for a seed bank that ships to Australia, be sure the company's name is well-known and recommended. Branding has gone a long way. A well-established brand is something that every buyer should consider when buying marijuana seeds online.
What is the germination guarantee?
The germination guarantee is a promise that you'll get extra seeds if you happened to get some non-viable seeds in your pack. You get qualified for this special offer by following the instructions the company provided for seed germination.
Is it safe to buy cannabis seeds online?
Of course, buying cannabis seeds online is safe provided that you deal with only a reliable cannabis seed bank. This way, you can be sure of the overall quality of the seeds you're getting.
Do cannabis seeds implement a return or refund policy?
Perhaps, they allow returns or refund under some circumstances. Before you buy, be sure to ask the seed bank first about their rules for a refund and return for a worry-free purchase.
The police told me they have to confiscate my package because it contains cannabis seeds. What should I do now?
A cannabis seed bank often comes with a delivery guarantee. Meaning, if your parcel fails to arrive at your doorstep whatever the reason is, they will send you another pack. It will be free of charge. The company will keep on doing this until you receive your package.
Conclusion
Buying cannabis seeds online is no longer a daunting task today. With the continuous push to legalize cannabis in more and more parts of the world, more and more seed banks emerge to cater to customers regardless of their locations.
If you're in Perth or somewhere in Australia, you should consider these best seed banks that ship to Australia. They are a good source of medical marijuana strains and seeds. Each one of these companies came up with special offers, a good selection of cannabis strains, a germination guarantee, and a delivery guarantee. Go for the seed bank that seems to offer the most compelling and rewarding offer. If you're a first-time buyer, then it has to be a worthwhile experience.