East Coast Sour Diesel and Sour Diesel are two strains of cannabis that are very similar. They both have a sour diesel parentage and have similar effects, although they do differ slightly.
East Coast Sour Diesel (ECSD) is a sativa-leaning hybrid with an average THC content of around 15 to 25%. It's known for providing a relaxing body high and a clear-headed cerebral high that's perfect for daytime use. The effects of ECSD include pain relief, increased appetite, and general happiness.
Sour Diesel (SD) is another sativa-dominant hybrid with an average THC content of 22%. It gives users clear-headed cerebral effects as well as a relaxed body high. Some users report feeling energized after using SD. The main benefits of SD include pain relief and relaxation without drowsiness or lethargy.
Best online seed banks to buy premium cannabis seeds including east coast sour diesel and sour diesel are Herbies Seeds (Cheap yet high quality) and ILGM Seed Bank (10 free seeds + free shipping to U.S).
Strain Appearance
East Coast Sour Diesel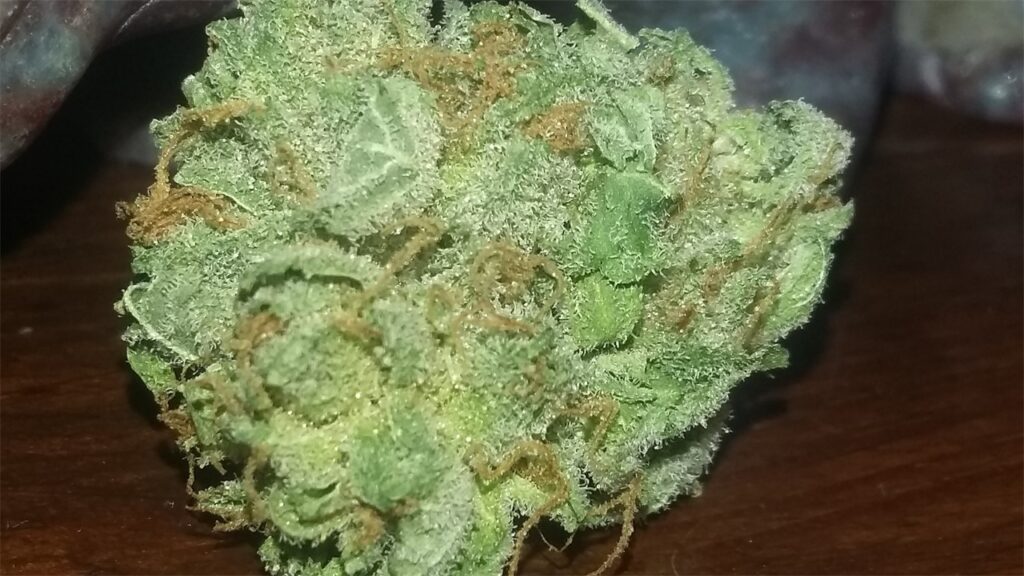 Sour Diesel
| | | |
| --- | --- | --- |
| Strain Characteristics | East Coast Sour Diesel | Sour Diesel |
| Sativa Percentage | 70% | 90% |
| Indica Percentage | 30% | 10% |
| Plant Genetics | cross between selected Sour Diesel strains | Chemdawg 91 x Super Skunk |
| THC Amount | 15% – 25% | 22% |
| CBD Amount | 0.56 – 0.68% | 0.20% |
| Flowering Time | 10 to 11 weeks | 9 to 10 weeks |
| Overall Height | Medium | Tall |
| Smell, Aroma & Taste | Diesel, Citrus, Gasoline | Sour, lemon, herbal, pungent, and earthy |
| Yields Indoor | 12 to 16 ounces per square meter | 18 ounces per square meter |
| Yields Outdoor | 16 ounces or more per plant | 25 ounces per square meter |
| Harvest Time Outdoors | October | Early November |
| Growing Difficulty | Average | Average |
| Similar Weed Strains | Sour Diesel, Chiesel, Diesel | Super Skunk, Chemdawg |
| Positive Effects | Happy, energetic, uplifted, focused | Happy, euphoric, energetic, and relaxing |
| Side Effects | Thirst and dry mouth | Dry mouth, dry eyes, dizziness, anxiety, and paranoia |
| Medical Effects | Fatigues, stress, depression, eye pressure | Stress, depression, fatigue, lack of appetite, and pain |
Fragrance and Flavor
Sour Diesel is a sativa-dominant hybrid that has been around for over two decades. Its fragrance and flavor are a combination of lemon, pungent and earthy. Sour Diesel is known for its pungent smell and taste. It tastes like lemon, sour, diesel fuel and pine needles. The high is strong and fast-acting, bringing on a rush of energy that can leave you feeling euphoric and relaxed at the same time.
East coast Sour Diesel has a citrus flavor with a hint of diesel that is described as more sour than the west coast version.
Effects
Sour Diesel effects are happy, euphoric, energetic, and relaxing.
The effects of Sour Diesel include a cerebral feeling that will help you focus on your tasks at hand. It can also make you feel creative and provide an energetic buzz that is great for staying awake late into the night.
Sour Diesel is one of the most popular strains in the world due to its uplifting effects that last for hours on end. This strain is often referred to as "Sour D" because of its sour taste when inhaled via a bong or pipe. Sour Diesel has gained popularity over time due to its ability to give users an intense high without making them feel too tired or lethargic afterwards (unlike some other strains).
East Coast Sour Diesel effects As soon as you take a hit of East Coast Sour Diesel, you'll feel a thick, potent head buzz hit you. The cerebral effects are strong, and you may feel creative and energetic. The uplifting effects are happy and euphoric, making this strain perfect for those times when you need to be uplifted and relaxed at the same time.
Grow Info
Sour Diesel is a complex strain of cannabis to grow, but it's worth the effort. It takes about sixty days for harvestable flowers to appear, but once they do, you should be able to produce two ounces on average per plant.
Sour Diesel thrives best in warm climates and can be cultivated both indoors and outdoors. It produces its best results in outdoor gardens with plenty of sun exposure, and needs at least nine weeks from planting until harvest time.
Conclusion, East Coast Sour Diesel Vs. Sour Diesel
So, there you have it! If you want to get the full story on all things cannabis, check out our blog. We're here to help with any questions or concerns that you may have about this ever-growing industry, and we hope to continue providing valuable content as time goes on.